4 Easy Steps to a Spring Roofing Inspection
Spring cleaning doesn't stop in your closet. You also need to schedule a spring roofing inspection to ensure that the roof on your Florida home can withstand the strain of hurricane season and strength Florida's intense sunshine.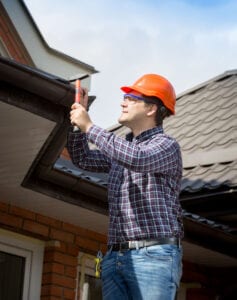 It's always best to hire a professional roofing contractor to perform a spring evaluation, but you can perform these 4 easy steps on your own at any time to ensure your roof is in prime condition.
Assess the Condition of Shingles
If it's safe to stand on your roof, climb up and evaluate the condition of your shingles. Pay close attention to any shingles that are missing, cracked, or damaged. These shingles need immediate attention to prevent more serious damage. It's also important to look for blisters, sagging sections, and dark patches, all of which indicate serious roofing problems that require professional attention.
Inspect Gutters and Spouts
Gutters and spouts give rain a clear path to flow off of the roof and to the ground. Even a small block can cause water to accumulate on your roof and cause a nasty leak. If your gutters and spouts are already clear, be sure to also check for signs of holes or other damage caused by animals, the weather, or age.
Examine Flashing
Roof flashings use a thin material like galvanized steel to direct water away from leak-prone areas of the roof. Even a small imperfection along a flashing can cause roof damage, so examine all flashings carefully and ensure they are still secure.
Check Seals on Chimneys and Skylights
Chimneys and skylights also need special attention since they're highly prone to leaks. Check their seals and make sure all roofing surfaces are firmly intact.
When in doubt, call a professional to perform your spring roofing inspection. The team at GWM Roofing consists of fully licensed and insured contractors who have worked in the roofing industry for more than 20 years. We are here to provide the comprehensive roofing services you need to keep your home in its best condition.